EDIT MAIN
School Choice Program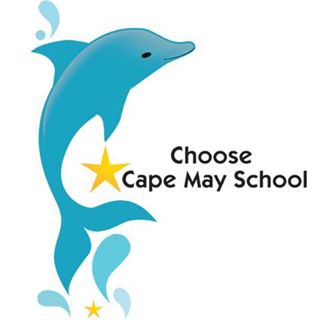 Cape May City Elementary School
Public School Choice Program
2020/2021
Application Deadline is: 12/03/2019
Choice Program Contact:
Robert Garguilo, Interim Superintendent
609-884-8485 x223
NJ School Choice Introduction:

The New Jersey Public School Choice program provides the opportunity for non-resident students to attend Cape May City Elementary School at no cost to their parents/guardians. This program also includes transportation options for Public

School Choice students.

Please follow the link for the SCHOOL CHOICE FAQ and read through Steps to Follow in Filing an Application for the School Choice Program before submitting any documentation. All needed forms are available for download on this website.
Please follow the link for the SCHOOL CHOICE FAQ and read through Steps to Follow in Filing an Application for the School Choice Program before submitting any documentation. All needed forms are available for download on this website.

Choose Cape May School

PARENTS: These are the first two things that you need to do!

1. By December 3, 2019: PARENTS: It is the PARENTS' RESPONSIBILITY to complete the Application for Enrollment in Cape May City Elementary School.This application must be received by the Cape May City Elementary School by Dec. 3, 2019. (Download application under the Documents area of our Website.)

2. By December 3, 2019: PARENTS: It is the PARENTS' RESPONSIBILITY to send the Notice of Intent to Participate in the Public School Choice Program. This notice must be received by the School District in which the student lives (also known as the Sending District or District of Residence) by Dec. 3, 2019. (Download form under the Documents area of our Website)


Link to State of NJ Public School Choice Program: http://www.nj.gov/education/choice/

*********************************************************************
Escuela primaria de la ciudad de Cape May Programa de elección de escuela pública 2020/2021 La fecha límite de solicitud es: 12/03/2019 Contacto del programa Choice: John Thomas, Superintendente interino 609-884-8485 x221

Introducción a NJ School Choice: El programa de elección de escuela pública de Nueva Jersey ofrece la oportunidad para que los estudiantes no residentes asistan a la escuela primaria Cape May City sin costo alguno para sus padres / tutores. Este programa también incluye opciones de transporte para público Estudiantes de Elección Escolar. Siga el enlace de las preguntas frecuentes de SCHOOL CHOICE y lea los Pasos a seguir para presentar una solicitud para el programa School Choice antes de enviar cualquier documentación. Todos los formularios necesarios están disponibles para descargar en este sitio web.

Elija la escuela Cape May PADRES: ¡Estas son las dos primeras cosas que debes hacer! 1. Para el 3 de diciembre de 2019: PADRES: es RESPONSABILIDAD DE LOS PADRES completar la Solicitud de inscripción en la escuela primaria Cape May City. Esta solicitud debe ser recibida por la escuela primaria Cape May City antes del 3 de diciembre de 2019. (Descargar aplicación en el área de Documentos de nuestro sitio web). 2. Para el 3 de diciembre de 2019: PADRES: es la RESPONSABILIDAD de los PADRES enviar el Aviso de intención de participar en el Programa de elección de escuela pública. Este aviso debe ser recibido por el Distrito Escolar en el que vive el estudiante (también conocido como Distrito de envío o Distrito de residencia) antes del 3 de diciembre de 2019. (Descargue el formulario en el área de Documentos de nuestro sitio web) Enlace al Programa de Elección de Escuelas Públicas del Estado de NJ: http://www.nj.gov/education/choice/